Ascendant Vierge gained recognition with their debut single 'Influenceur,' captivating listeners across Europe and receiving support from established DJs and artists. They prioritize creating and writing, aspiring to collaborate with artists like Scooter, Dr Peacock, and Danny L Harle. Their EP aims to evoke euphoria and capture the era's intensity. With a striking visual aesthetic and a collaborative approach, Ascendant Vierge explores new ways of sharing their art. Drawing inspiration from friends and their own curiosity, they have an exciting European tour and upcoming projects. Their infectious energy and unapologetic creativity position them to make a lasting impact on the music scene. Let's dive into this captivating conversation with Ascendant Vierge.
Congratulations on your debut album UNE NOUVELLE CHANCE. What is the
inspiration behind the album?

Thanks a lot, for the visual approach, it's about a crash, the moment when you are in
front of nothing, and you need a new start. For the production of the album we tried to go deeper in our references and we challenged ourselves with different styles of music: ragga, dub, trance, pop, things that are a bit different from our first EP. We also tried to go deeper in the quality of the mix
and the production etc. with the help of Geoff Swan for the mix and Lucien Krampf for
the production.
Can you tell us about the formation of Ascendant Vierge and how you both came
together as a musical duo?
It started on the internet, weirdly, Mathilde contacted me to do a remix of a single for her solo album, which I did quickly, we were both happy with the results and started sending each other more and more stuff, trying to make new music together and it became obvious that we were doing a new project, that is how it started.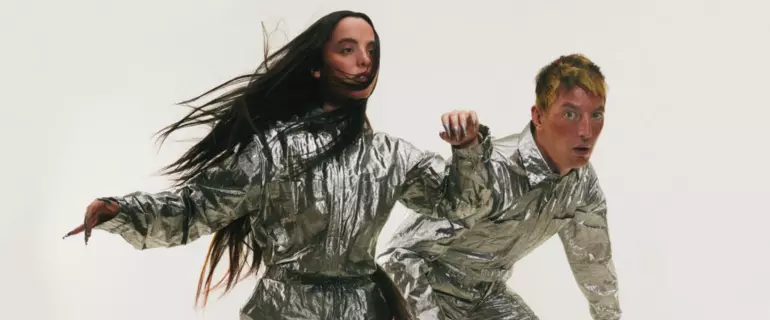 Your single 'Influenceur' has garnered attention from notable DJs and artists such
as Randomer, Anetha, and Clara Cuvé. How does it feel to have your work
recognized and supported by established figures in the industry?

It felt super good, it was our first track and we saw it was getting attention when DJs like
Anetha and Clara Cuvé (among others) played it. It helped us a lot in the beginning to
have a lot of support from established DJs. It was a long time without any club because
of the Covid, but it continued to be played for online parties and people continued to listen to it in the kitchen during the lockdown and all over Europe. We always thought we were lucky for that very first song of ours.

As a transnational and trans-musical duo, how do you see your music fitting within the broader musical landscape, and what do you hope to bring to the music scene with Ascendant Vierge?

Our approach is much simpler, we try to make music, beautiful songs, we don't really
look at what's being made now, we have old references and I think there's no claim or
statement about today's music. We want to be contemporary and relevant like many
bands before.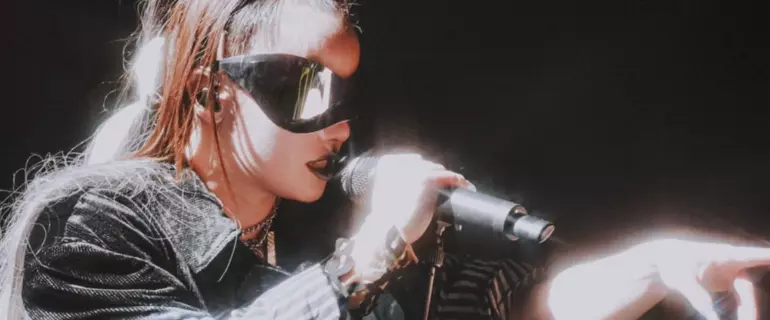 What would be your dream collaboration?

We always joke with Scooter, but it's not really a joke because we really enjoy his song
and his passion for music. Also, we've been so lucky to work with Dr Peacock or Danny L Harle… Overall, we are so happy to be surprised where destiny takes us in terms of collaboration and life.

In the context of the EP, how would you describe the overall mood that you aimed to create, and what emotions or ideas do you hope to evoke in your listeners?

I hope we can evoke euphoria but also speed and the speed of this era, I think you can feel that in our music and especially in the new album. It's a bit of a rollercoaster, in the music itself but also in Mathilde's lyrics, how you can go through a lot of different extreme emotions in the same song and album.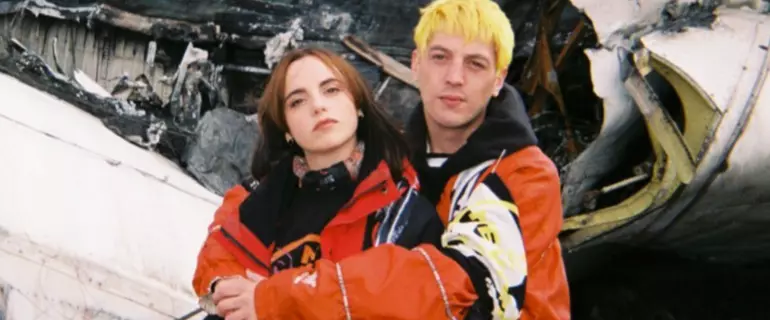 You have a striking visual aesthetic and identity. Where do you look to for
inspiration?

We look within ourselves. We feel the hunger to discover new things and try to create
with new medias, new ways of sharing. Also, we are lucky to work with many talented
people, the 3D video studio Golgotha, Natalia de Assis, our stylist, and so many others,
but yes we are very lucky to have talented people around us.

Where do you go for music discovery?

Paul: For me as a DJ its mostly through friends, people talking to me about an artist,
then I try to get everything from him.
Mathilde : I go in the past but I'm also asking my friends what they are listening at the
moment, and what has been their musical crush over the last months.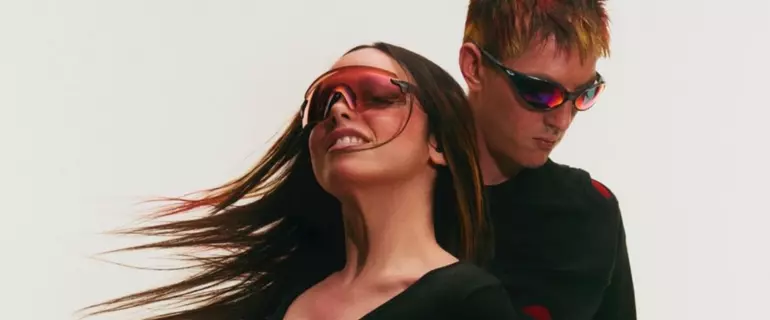 Looking ahead, what are your future plans as Ascendant Vierge? Are there any
upcoming projects or collaborations that you can share with us?

We have a big European tour incoming, and we also have a lot of music video to share,
because we really want to have videos to go with our songs. We are planning to tour in
the US next year. We are also creating new music and exploring new collaborations (we can't say any
names) but we are back to work.
What is the most OffTheRails thing that you have done?

Mathilde : Breaking my costume on stage and showing my bum to the audience.
Paul : Hard to compete, I think it was when we almost got into a fight with a crackhead
during a video-shooting recently.

Thank you OFF THE RAILS, this was ascendant vierge !