Australian alt-pop artist Blake Rose is a trailblazer making his TV debut on James Corden last month, nominated for 'Best New Artist' at the Rolling Stone Australia Awards, and is soon touring the UK supporting Mimi Webb in April. Blake has just released a new EP titled 'You'll Get It When You're Older', featuring seven tracks, including 'Use Me', 'In Your Arms', and 'Dizzy'. The EP sees Blake taking the reins as producer on the bulk of the material and steering the overall vision. At the same time, his writing has grown more personal, taking the project's title from a direct dialogue with his sister over a decade prior.
You just released your new EP 'You'll Get It When You're Older'. What was the inspiration behind it?
'You'll Get It When You're Older' is mainly inspired by my experience growing up around my sister's addiction. My sister has been battling addiction since she was around 18 and I was 9; it has been a long journey for my entire family. When I was 14, my parents and I went on a road trip around Australia. At the time, my sister was traveling overseas, but she was able to join us around half way through the trip. When she arrived, she was in a really bad way – to the point where I felt like I didn't really know her anymore. It was heartbreaking. We ended up going on a walk together around the caravan park where we were staying and I began asking questions about her addiction. This was the first time my sister and I were really ever able to properly talk about it; she tried explaining things, but I was still struggling to understand so eventually she ended the conversation by saying "You'll Get It When You're Older". My sister is now doing amazing and with her blessing and encouragement this EP has become a message that we both want to share with the world. I wish nothing more than for this EP to serve as a beacon of hope for anyone who is battling addiction and those surrounding them that you can make it out the other side of this and there can be life on the other side of being an addict.
Congratulations on recently being nominated for 'Best New Artist' at the Rolling Stone Australia Awards. Do you feel that growing up in Australia has had an influence on your work?
Thank you! Growing up in Australia definitely influenced my music, especially because after high school I went to WAAPA (Western Australian Academy of Performing Arts). While I was there, some of my peers introduced me to Australian indie rock, which has become a hugely influential genre for me. The serotonin I get from listening to that kind of music fuels a lot of my life experiences and I try to incorporate that feeling into my music.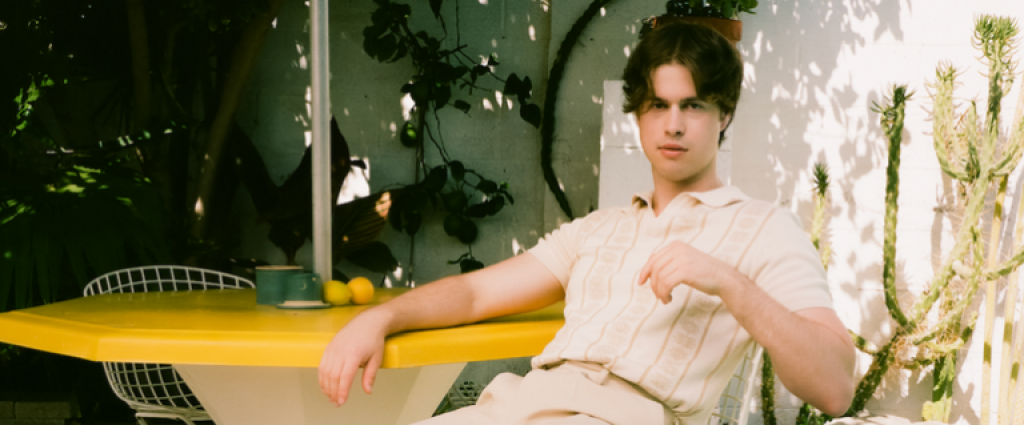 What would be your dream collaboration?
My dream collaboration would have to be either Ed Sheeran or Matty Healy from The 1975. I look up to both of those artists so much and their journey and music has been such an inspiration to me. Being able to learn directly from them through working together and watching their process would be crazy!
You recently made your TV debut on James Corden. How did you find that experience?
That experience was so surreal. If you'd told little, fifteen year old me who was busking in Fremantle and Perth that he was going to be on James Corden, I don't know how I would've reacted. The day was super chill, but I did not feel so chill and was honestly losing my mind at points as you'd probably expect. Everyone was so nice. James was really nice. I met Emma Roberts during an improvised segment and not going to lie, I made that my entire personality for the week following because I just couldn't get over it. It was definitely one of those pinch yourself moments and I'll never forget it.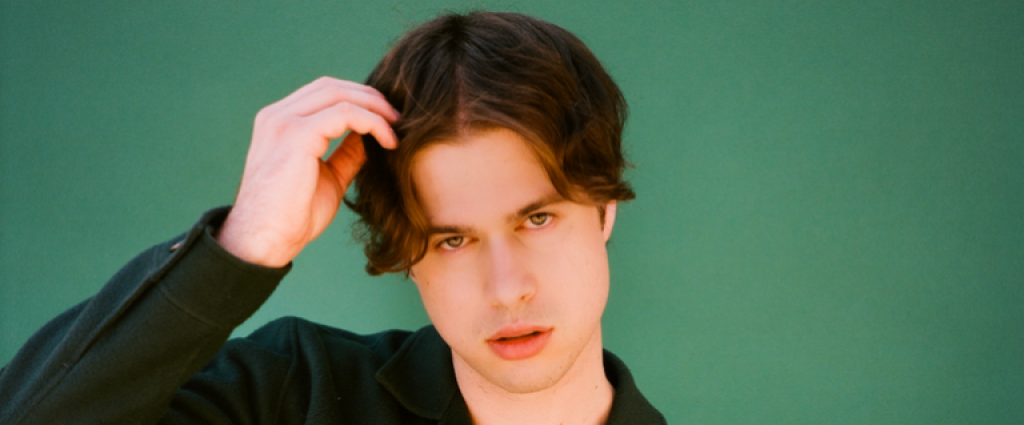 What's next for Blake Rose?
I'm actually going on a UK tour opening for Mimi Webb in April which is going to be insane! They're definitely the biggest venues I've played to date so I'm really looking forward to it! After that, I'm just hoping to stay on the road as much as I can and am going to continue releasing music as often as possible! Super excited for this next chapter!
At OffTheRails we truly celebrate being unapologetically authentic and going against the norms. Something we always ask is what is the most OffTheRails thing that you have done?
Oh man, there's a lot to choose from. Most recently whilst in New Zealand to play a festival my guitarist Christian and I decided we wanted McDonald's so we walked about 5kms only to find that it was drive through only. We then proceeded to ask all the cars in the drive through line if they'd let us sit in their car so we could get some food. No one would let us so the next car we asked – we told them we would buy their meal for them. They agreed, we got our food and paid, then as I went to grab the drinks through the window and bring them back into the car, one of the large cokes spilled and completely emptied out all over me and the backseat. I was sitting there in a pool of coke, frozen, unable to speak. Luckily they were chill about it, but man was it embarrassing. To top it off when Christian got out of the car he spilled his ice cream as well. I also left my really good vintage hat in the car and I don't think they're ever going to give it back.