Meet BIG WETT, the electrifying artist hailing from Australia who has taken the world by storm with her unique sound. Her rise to fame sparked in December 2021 when her demo of 'EAT MY ASS' unexpectedly leaked online, quickly garnering the attention of industry professionals and fans alike. Since her viral breakthrough, BIG WETT has been wowing audiences across Australia with her unforgettable live shows, showcasing her dynamic stage presence and her ability to captivate crowds with her infectious energy.
BIG WETT has supported the likes of Confidence Man, Channel Tres and Northeast Party House at their Melbourne shows, and is now set to hit the UK in May for The Great Escape Festival. Her performances have earned her a reputation as one of the most exciting new talents on the scene.
We love your playfulness and give no fucks attitude, have you always been this way?
Thank you! My whole life I've been told I'm too loud, too outspoken, too outrageous – just too much in every way. I was always getting in trouble as a kid and I guess I've just embraced that side of myself taking on this persona of BIG WETT, which is essentially just an extension of my real self, except now I have an excuse to be this annoying. It's great because now I'm celebrated and encouraged for it! My friends and family always joke that I've created a monster but I'm very pleased – as far as I'm concerned it's all worked out perfectly.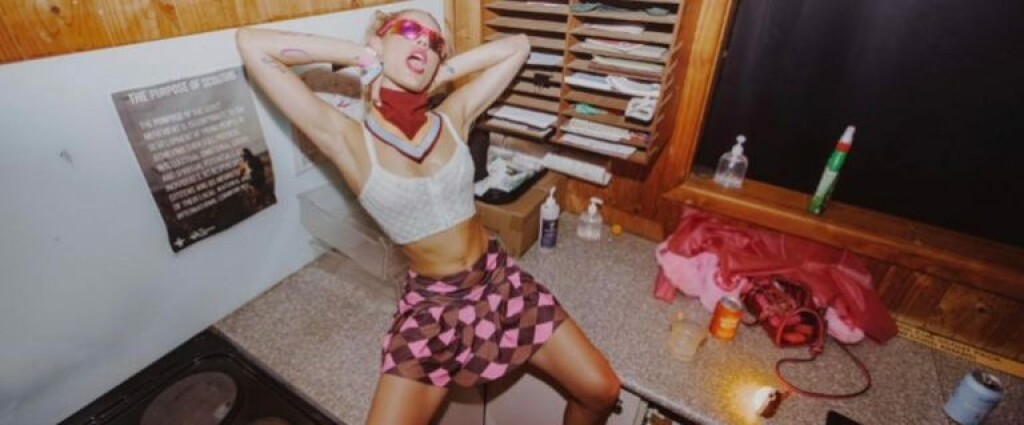 How would you describe your current sound?
My bio is I MAKE SONGS FOR SLUTS, which I think sums it up perfectly because there are quite a few genre-bending songs and I don't want to pigeon hole myself, but if I had to describe it it would be Erotic electronic/ Slut pop/ Sex rap.
Open up your Spotify, what was the last song that you listened to?
My new single 'NUMBER 1 PUSSY'.
What inspires your work?
Partying, sex, fun, boredom, freedom, drugs, money, shock factor and comedy.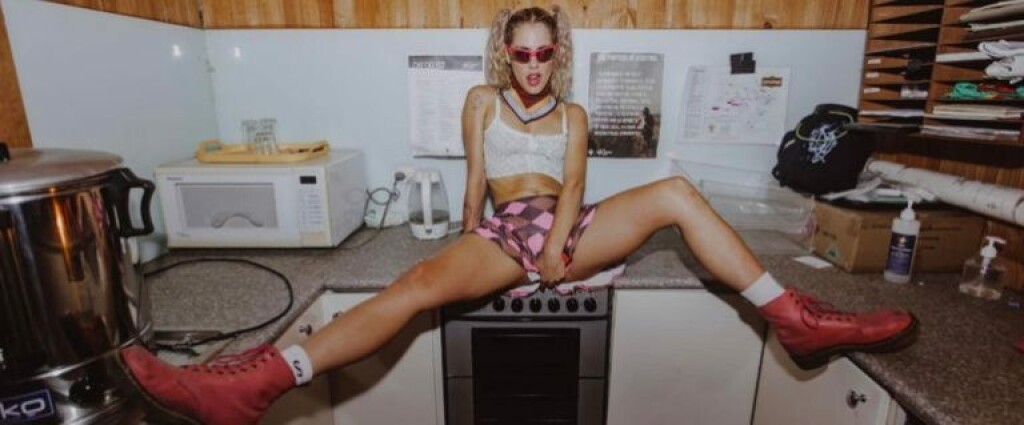 Reggie Goodchild of Confidence Man assisted on the production of your latest track 'Number 1 Pussy', and you have also played an incredible live performance with them. How was that relationship formed?
7 years ago I met my boyfriend Reggie. BIG WETT has definitely been influenced by Con Man, as we lived together for many years over the making of their 2 albums, and they're my best friends. Reggie and I started making music in lockdown 2 years ago for something to do and it's just grown from there. You could say musically I'm their slutty cousin.
What's next for BIG WETT?
World domination.
At OffTheRails we celebrate being unapologetically yourself and breaking the rules. What is the most OffTheRails thing that you have done?
You wouldn't be allowed to publish it…. but just know I've done a lot of fun fucked up shit for the story because when I was 13 I decided one day I'd write a memoir. I also include a few bits and pieces in my lyrics which you'll have to listen out for.