Julia Clancey is a designer whose work evokes the glamour of Hollywood's Golden Age and the hedonism of seminal 1970s-night club Studio 54.
Drawing inspiration from these cultural touchstones, Julia creates clothes imbued with a high-octane flamboyance which channel the unapologetic escapism of those emblematic eras while inhabiting a thoroughly contemporary sensibility. Creating pieces suffused with a cabana to club duality, Julia has become the go-to designer for an ever-increasing number of women who appreciate the transformative magic that comes with wearing her serotonin-boosting designs.
Living and working between Los Angeles and London, Julia has never lost sight of her Yorkshire roots. Roots which inform everything that she does, including the rigorously sustainable ethos which underpins all her work and her commitment to social justice. We sat down with Julia to discuss what was an unorthodox route into fashion, the key to her longevity in an often-transitory industry and her hopes and aspirations for the future.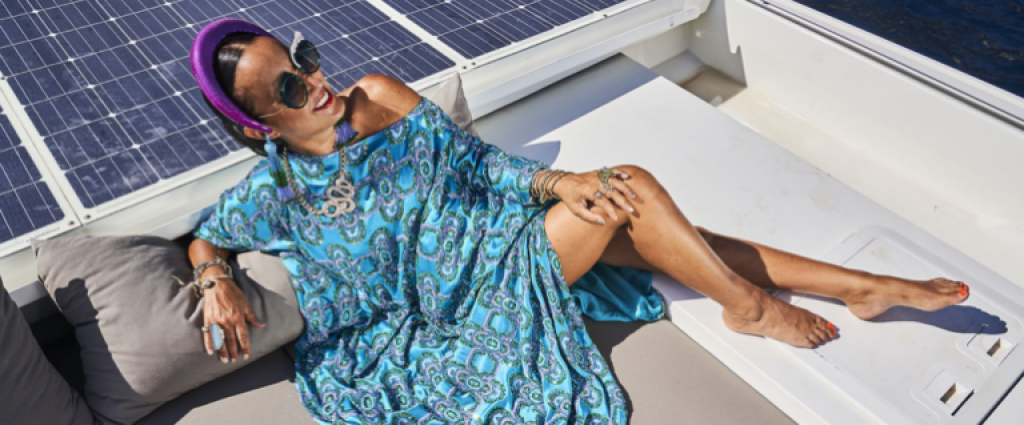 Congratulations on what is the 20th anniversary of Julia Clancey, the label. Julia, what is the key to your continued success and longevity in an industry where designers reputations can ascend and descend rapidly?
Wow! No way 20 years? I had a break for several years after one of my collections was stolen. At that point I went into costume design on Hollywood film sets. The key? Well, I have never really listened to a lot of advice: the do's and don'ts. I very much thrive when dancing to the beat of the sound of my own drum. Over the years I have lost count of all the things I was told I could not do. Yet here I am… more the tortoise than the hare maybe. Being self-taught, all the experimentation you would normally do at college, was thrust straight out there with no filter. Although it takes time to find your groove, I have always been very driven: with my blinkers on. I absolutely love what I do and am incredibly grateful for those who appreciate it too.
What was it that made you fall in love with fashion and what attributes did your Yorkshire roots instil in you that have served you well in your career so far?
From a very young age I would sketch out designs and predict what the next trends would be. The bible for me back then was Freeman's Catalogue! My school did everything it could to deter me from pursuing a creative career. They even threw away all the cards in the recipe box we got to choose from. They decided I would make a good bank clerk and that was that. We had shortage of art teachers at school so I never got to take art until my final exams. Even then I failed as they said my work was too good so must have copied. Brutal, ha ha?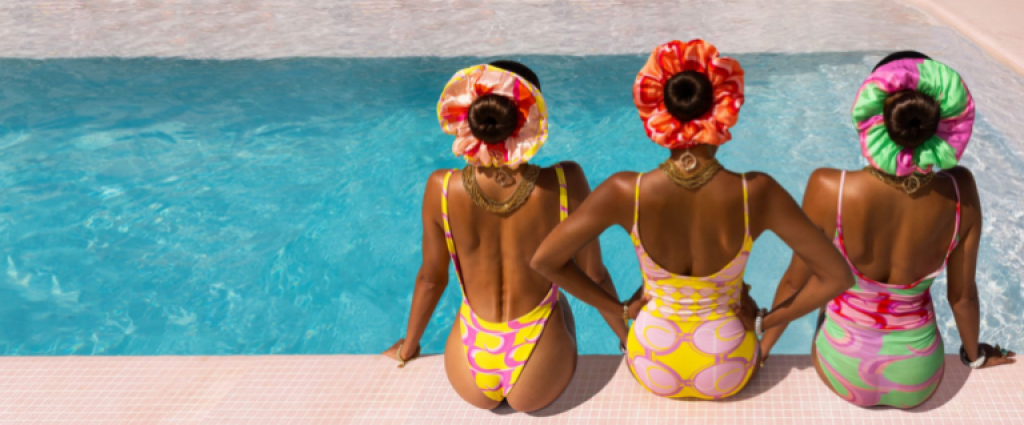 What are the challenges/freedoms that being a self-taught designer brings?
In the beginning, the technical aspects were really hard. I would look at a pattern in the factory and had no idea how it worked and what went where. I would not recommend working this way and advise people to get sound, technical training. This will save you so much time, stress and headaches! Saying that, the bonus of being self-taught is that you have a totally fresh, unique approach.
We love your aesthetic of the Golden Age of Hollywood meets Studio 54. How do you want the person who wears Julia Clancey magical pieces to feel about themselves and the world around them?
The thing that excites me the most about my work is seeing the incredible diverse group of people that wear the collection. The collections are light hearted, fun and glamorous. My clients are confident, fabulous individuals. The Couture Collections are very regal whilst the party dresses and jumpsuits are at home on the dance floor. The upcoming launch of the Athpleasure Collection reaches another audience, but ultimately it is all about feeling gorgeous and having fun. Clothes can make a huge difference. Wear something fun and you will have fun. It is impossible not to have a fantastic evening in the Frou Frou!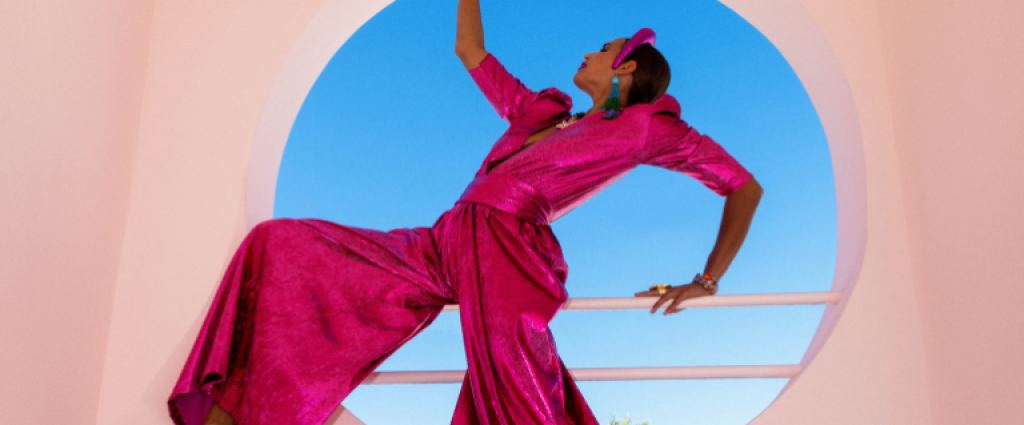 We understand you recently travelled to Palm Springs to an event with Nancy Sinatra. In an era where the word icon is used too frequently, Nancy is a bona fide icon. How did that come about and tell us all about it?
Modernism Week is an annual event in Palm Springs. Nancy had an event where she was talking about her life, accompanied by unseen footage. By chance, we stumbled upon her book signing and so now I am the proud owner of her signed book and album. She is incredible. I grew up singing along to her in the car with my family. What an extraordinary life and talent. The collection feels at home in Palm Springs and is stocked in Cabana Luxury in Palm Springs.
Having dressed incredible stars such as Madonna and Winnie Harlow, is there anyone else on the Julia Clancey wish list that you'd love to dress?
Gosh I cannot keep track of all the new talent, but as I am totally old school: Diana Ross, Shirley Bassey, Barbara Streisand and Bianca Jagger would be absolutely amazing to dress. Honestly, I get such a buzz seeing all of my customers wearing the collection. We pack and ship orders off daily but to put a face to each package means the world to me. Social media is a blessing for this: being able to connect with our clients.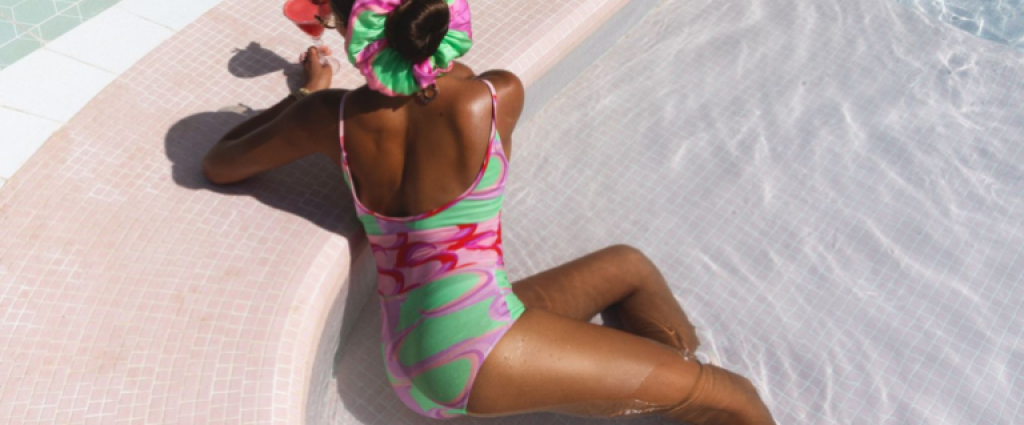 Living between Los Angeles and London, what different energies does each city bring and how does that influence your creative process?
When in L.A. I live in full colour. London is more subdued for sure. I look like the crazy pink lady in L.A. as much as I try not to wear too much pink! London is where I focus on all my floral headpiece designs. I love sitting in my dining room looking out on the garden, creating my pieces. Most of my summer is spent travelling through Spain and Greece, doing shoots and pop ups. That is really where I get my inspiration.
Environmental empathy and the climate crisis appear to inform so much that you do. What sustainable practices do you follow and what steps do you take to ensure the integrity of your supply chains?
It is a tough journey and for sure we have a LONG way to go. Kornit Digital sponsored my last two shows who print using non-toxic dyes with zero water. We have practised zero waste for a long time now bagging up fabric scraps giving to schools, hospitals for art projects. I look forward to when recycled sequins become a real option for us. They are available but not in the capacity we need. That being said, when garments are well made they are meant to be passed down for generations. Being vegan, it has been a constant battle finding good sustainable silk alternatives. We are currently testing out six different organic/sustainable fabrics for printing and are optimistic about getting some great results. From time to time we use deadstock but we want to move in the direction of full sustainable fabrics.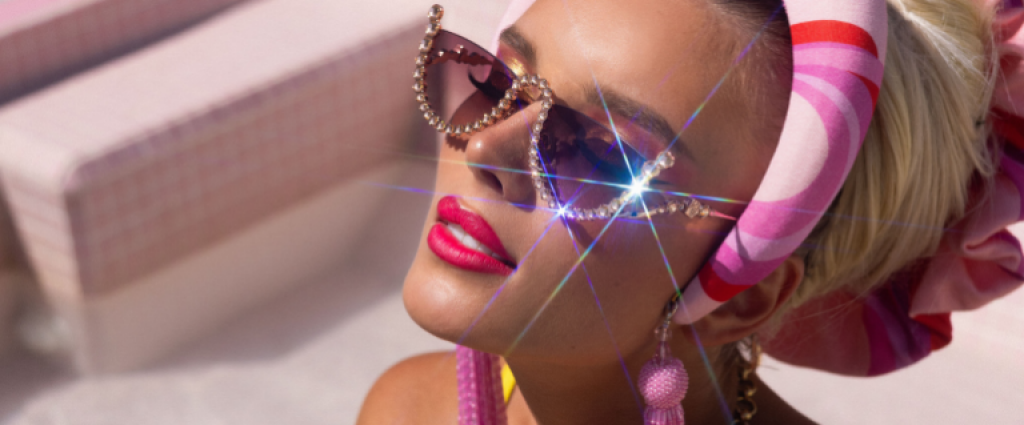 How important is it you use your public profile to campaign for issues you feel passionately about?
The only time I have ever been trolled is when I have talked about being vegan. I have never shoved it down people's throats but now and again I see something which will make people think and some people get so angry. It really infuriates me that people voice no opinion because they are too scared to lose followers. During Black Lives Matters I was wondering how the hell do people not speak up about this? All style and no substance is rather dull: I would not invest in those influencers. How can you stay silent when school children are being poisoned and protesters executed? I find it frustrating and wish I could do more. I truly want to give back, not as some marketing gimmick, but because I really care. Part of my drive for the success of my brand is to
enable me to make more of a difference.
What does it take as a woman to drive forward a successful business such as yours and do you feel you have had to make sacrifices along the way?
You have to work your derriere off but, more importantly, you have to love it. I am always learning and looking to others to see how they achieve their goals. To date I have managed this with no investment. I have seen so many brands fall by the wayside. Right now I have the freedom to do as I choose and am planning to open up some concessions or small flagship stores within hotels. I have an incredible family across the globe that keeps me grounded. I have wanted a dog for so long but travel too much, however I am a good dog sitter!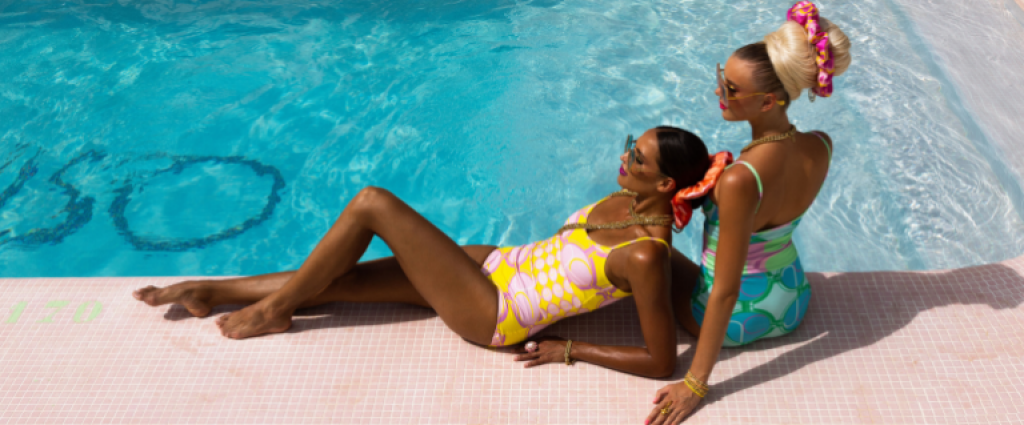 How important is representation and inclusivity to Julia Clancey: your campaigns and messages?
It is at the heart of who we are as a brand: authentically. Not a marketing gimmick. I do not care about what size someone is, but it is their energy and confidence that excites me. The Kornit shows were off the hook with the most incredible talent so it was a blessing to be given that freedom and support.
As the brand looks forward to celebrating its 20th anniversary, what are your goals and aspirations for 2023 and beyond?
I am looking forward to opening up a flagship ideally within a resort. My time in London is when I really get to reflect on the brand and see what I need to do to achieve my goals. Right now I am working on something exciting with someone so watch this space! My motto is to work smarter, not harder.
Treading a path which is a dichotomy of girl next door meets A-lister, Julia Clancey has her eyes firmly set on the future of her brand and the planet. Her infinite passion for instilling confidence and joy in her customer, oozes from every piece of her dopamine-inducing collections. Her unorthodox and unique approach has created an incredibly sought-after brand. We are convinced Diana Ross will be emerging, dressed in the sublime Magenta, Frou Frou Kaftan before long.